— Special flight will bring his body back to Pakistan tomorrow for burial
DUBAI/ISLAMABAD: Former military ruler retired Gen. Pervez Musharraf passed away in Dubai Sunday morning following a prolonged illness, after years in self-imposed exile.
The former army chief — who was 79 and spent his final months in the American Hospital Dubai in the United Arab Emirates (UAE) — died due to Amyloidosis, a disease caused by the buildup of a protein called amyloid in organs, leading to impaired organ function.
The Inter-Services Public Relations (ISPR) and Pakistan's diplomatic mission in the UAE confirmed his death. "I can confirm that he passed away this morning," Shazia Siraj, spokesperson for Pakistan's consulate in Dubai and embassy in Abu Dhabi, told Reuters.
A special flight will be made to Dubai on Monday to bring Musharraf's body back to Pakistan for burial, Geo News reported.
Prime Minister Shehbaz Sharif, President Arif Alvi, and the service chiefs expressed condolences on his death.
I offer my condolences to the family of General (rtd) Pervez Musharraf. May the departed soul rest in peace!

— Shehbaz Sharif (@CMShehbaz) February 5, 2023
"May Allah bless the departed soul and give strength to the bereaved family," the press wing of the military said in a brief statement.
Musharraf, who seized power in a bloodless coup in 1999 and later ruled as president until 2008, left Pakistan in 2016, in the middle of a treason trial, for health reasons that his lawyers argued prevented him from standing trial.
Since then, he spent most of his time in self-imposed exile in the United Kingdom and the Middle East.
However, in July of last year, Musharraf expressed a desire to return to Pakistan and spend the remainder of his life there. The military expressed support for this wish, but it could not be realised due to political opposition to his policies during his time in government.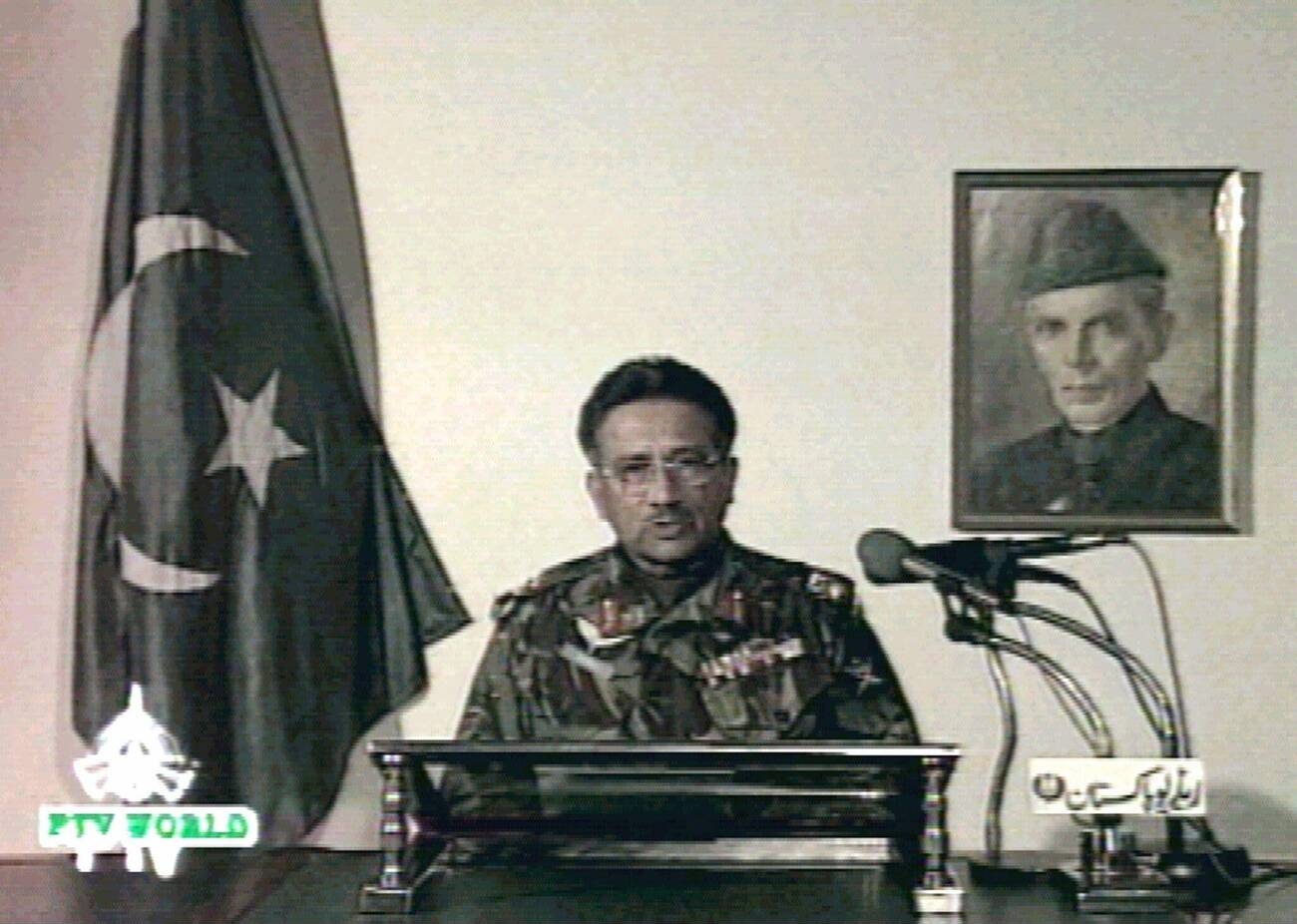 He had attempted a return to power in March 2013 by contesting the general elections but remained unsuccessful. In 2014, legal proceedings for treason against him began, however, three years later, he was permitted to leave the country, in a move that was widely seen as a surrender by the government of Nawaz Sharif to the military establishment.
In December 2019, Musharraf was sentenced to death in absentia by a special court for suspending the constitution and imposing a state of emergency in November 2007.
However, Lahore High Court (LHC) suspended the sentence the following month, ruling that the formation of the so-called special court to punish Musharraf was unconstitutional.
PROFILE
The second of three brothers, Musharraf was born into a middle-class Muslim family in Delhi, British India in August 1943. His family moved to Pakistan after the partition in August 1947.
He spent seven years in Turkey, during his civil servant father's posting to Ankara. In 1956 the family settled in Karachi.
Entering the Pakistan Military Academy (PMA) in 1961, the keen sportsman first saw action in the 1965 war against India and was decorated for gallantry. He had to endure the fall of Dhaka in the 1971 war and served for seven years in a special service commando group.
Promoted to the rank of general and named army chief in October 1998, Musharraf seized power from then-prime minister Sharif in 1999. He first led the country as chief executive and then won a five-year presidential term in a 2002 referendum critics claim was rigged.
In nearly nine years of ruling the country, Musharraf oversaw a stint of economic growth spurred in large part by a huge injection of aid from Washington for supporting the War on Terror. But the conflict quickly spilled into the border areas of Pakistan.
One of President George W. Bush's most important non-NATO allies after the September 11, 2001 attacks in the United States, supporters painted Musharraf as a strong leader who can save Pakistan's moderate Muslim majority from militant, religious extremism.
During the course of the American war in Afghanistan, Pakistan provided US forces ground and air access to the landlocked country to chase down the al-Qaeda militants suspected of being behind the plot.
The support was contrary to Pakistan's longstanding policy of support for the Taliban, who then as now controlled neighbouring Afghanistan. This made Musharraf a target for militants in Pakistan as well as causing him to lose support among conservative elements in Pakistan.
"Pakistan's decision under Musharraf to join the war against terror turned out to be a boon," analyst Hasan Askari told AFP, citing the influx of aid linked to his decision to back the US.
"He will be remembered as one who presided over Pakistan at a very critical time."
His easygoing persona also failed to mask the blurring of the division between the state and army, and the general fell out of favour in 2007 after trying to sack the chief justice, Iftikhar Muhammad Chaudhry, and failing to control an unravelling economy.
Musharraf twice suspended the Constitution — famously saying it "is just a piece of paper to be thrown in the dustbin" — and implemented an emergency rule when a bid to sack Chaudhry sparked months of protests.
— With Reuters and AFP