LAHORE: There are many people who have dedicated their lives for work on Holy Quran and Quranic teachings and some of them have left their indelible imprints in the history in this regard.
Hassan Rashid Ramey is one such personality who has made a significant mark by creating Quranic digital software.
Hassan Rashid Ramey, son late Rashid Ahmad Chaudhry, brother of the famous politician, painter, editor, and intellectual Muhammad Hanif Ramey, dedicated over 20 years of his life to developing this software to make accessing and studying the Quran easier and more accessible.
His father late Rashid Ahmad Chaudhry had also contributed to the family's distinguished position in the publishing world. Hassan Rashid Ramey's developed digital software now boasts more than one million subscribers.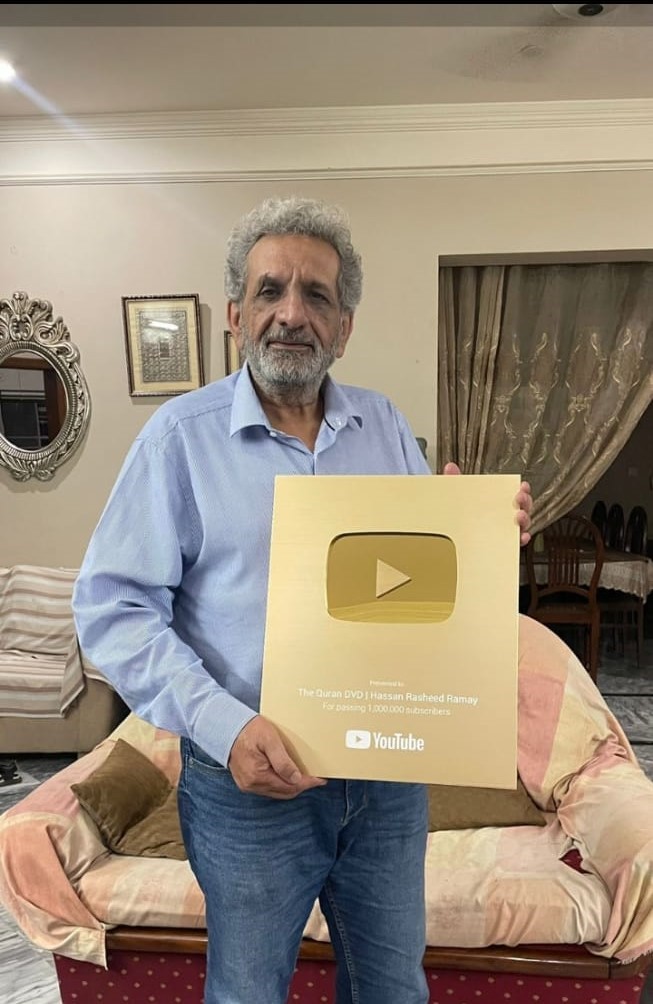 During an informal talk with Pakistan Today, Hassan Rashid Ramey shared his thoughts about the remarkable journey behind this faith-affirming endeavor, which encompasses the Quran, books, software, information technology, and services related to the Holy Quran. He said the advent of the digital era has revolutionized the dissemination of religious teachings, and computer technology has played a pivotal role. The Holy Quran is now readily available in digital formats, and it's imperative to leverage the rapid development of information technology for the service of the Quran's teachings, he stated.
Mr Ramey pointed out that this software ensures accurate preservation of every letter in the Quran, eliminating the possibility of errors that might arise during recitation. "It also guarantees the integrity of the text and prevents distortions. The software facilitates efficient printing of the Quran, a process that used to take years for skilled calligraphers to accomplish", he asserted.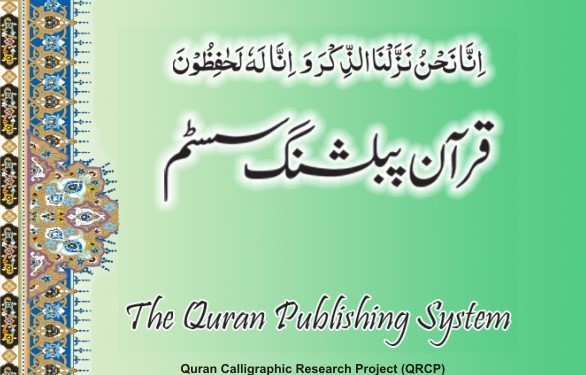 He continued that the involvement of renowned calligrapher Anwar Nafees Raqam further enhanced the software's credibility. This software can also translate the Holy Quran into various Pakistani languages, promoting Anwar Nafees Raqam's unique calligraphy worldwide, he added.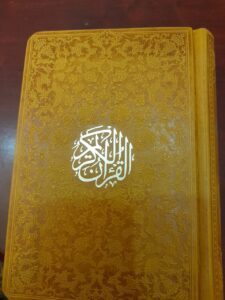 Historically, such work required institutional support, but now individuals or small groups can accomplish tasks that were once institution-bound. Therefore, recognizing and applauding these individual efforts is important. Although numerous institutions contribute positively to science and art in our country, when an individual achieves similar goals, their dedication and passion deserve appreciation.
Hassan Rashid Ramay went on to say that the software's development reflects a fusion of ligature-based construction with various calligraphic styles, including Nafees Raqam, Dehalvi, and Hafiz Abdul Rahman's calligraphy. This innovation not only ensures error-free printing of the Holy Quran but also aligns with the need to disseminate Islamic teachings across the globe.
"Engineer Zahid Hussain Chhipa's "Islam360" software also contributes significantly by simplifying the search for Quranic verses and hadiths. It allows searches in English, Urdu, and Arabic, while also supporting various platforms, including iPhone, iPad, and Android devices", he stated while lauding the efforts of Eng Zahid Chipa.