LAHORE: Newage Cables/Master Paints recorded a close victory against DS Polo/Sheikhoo Steel, while Diamond Paints (DP) delivered a commanding performance to triumph over Pebble Breaker in the Patrons Aibak Polo Cup 2023 matches at Lahore Polo Club grounds on Sunday.
The opening match of the day witnessed Newage Cables/Master Paints clinching an 8-6½ win against DS Polo/Sheikhoo Steel. Hamza Mawaz Khan showcased exceptional skills, contributing seven impressive goals, with Adnan Jalil Azam adding the crucial eighth goal for Newage Cables/Master Paints. On the opposing side, Nicholas Roberts scored four goals, while Daniyal Sheikh and Lt Col (R) Omer Minhas each struck one goal for DS Polo/Sheikhoo Steel.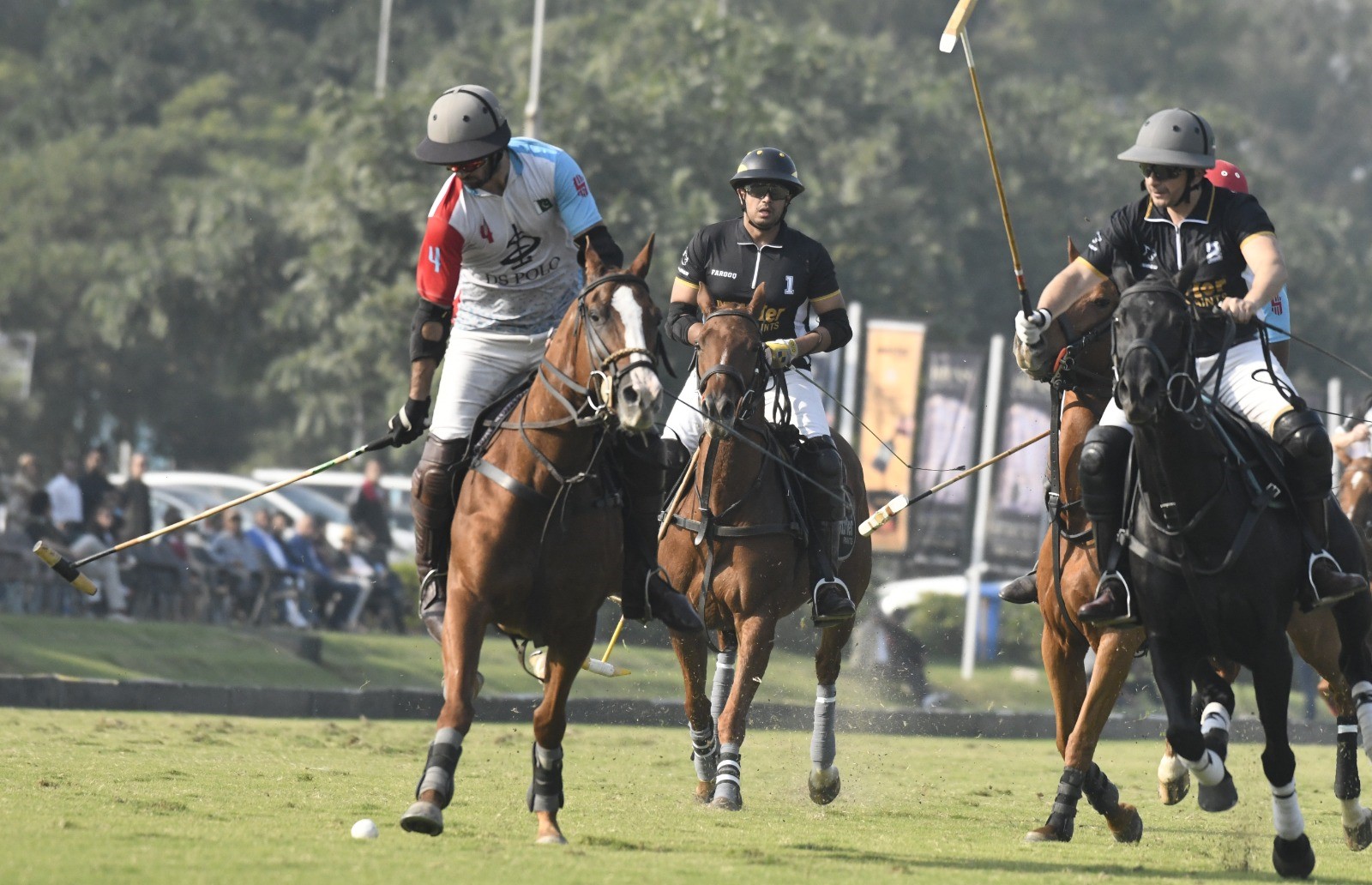 The second match unfolded as a one-sided affair, with Diamond Paints (DP) overpowering Pebble Breaker with a resounding 12-4½ victory. Bilal Hayat Noon and Raja Temur Nadeem played stellar polo, each securing four fantastic goals, while Mir Shoaib Ahmed and Saqib Khan Khakwani contributed two goals each to Diamond Paints' dominant performance.
Ahmed Zubair Butt scored a brace for Pebble Breaker, with Abdul Rehman Monnoo and Agha Musa Ali Khan adding one goal each. The matches drew a large crowd of families and spectators who enjoyed the thrilling encounters on the holiday (Sunday). The excitement continues on Tuesday with two pivotal matches scheduled at the Lahore Polo Club grounds.