Three-day festival brings together authors, readers, and literary enthusiasts for a memorable academic exploration and discussion
ISLAMABAD: The Islamabad Literature Festival (ILF), a celebration of literature and the arts, came to a close, marking the end of a successful and inspirational event. The festival, which began on November 3, 2023, brought together authors, readers, and literary enthusiasts for a memorable event of academic exploration and discussion.
It provided enriching experiences, engaging conversations, and deep appreciation for the impact of literature on society, and covered book launches, author signings, film screenings, panel discussions, and art exhibitions; ILF 2023 has served as a platform for celebrating the world of literature in all its forms.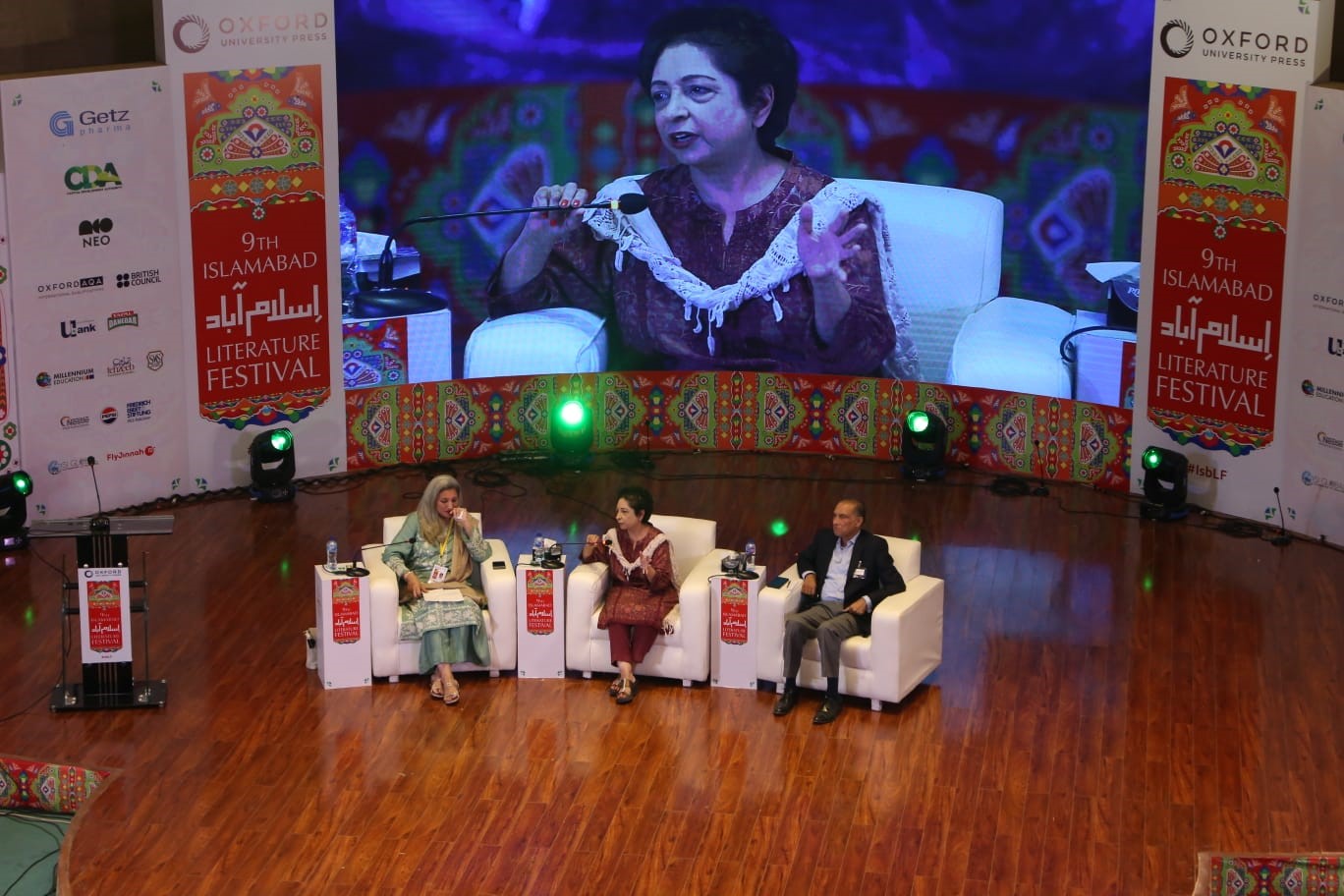 The closing ceremony comprised keynote speeches by Senator Sherry Rehman and Anwar Masood. Senator Rehman expressed her appreciation for the revival of the Gandhara Citizens Club and was impressed by the theme because it is crucial to the times, we live in. Reiterating the importance of a sustainable planet she shared: "The planet is under stress, and we need to look at possibilities. We are not responsible for the melting glaciers, heatwaves, or monsoons but this does not translate to a total abjection of responsibility at our homes. No army of consultants will be able to formulate policies or develop projects for us and governments alone can also not do this. Climate successes are collaborations, and we all need to play our part in doing so."
In his vote of thanks, Arshad Saeed Hussain, Managing Director, Oxford University Press (OUP) Pakistan was grateful for the phenomenal response, "Immersed in the compelling narratives and profound discussions of this literary festival, we've unravelled the deep ties binding humanity, the planet, and the realms of potential. In these trying times let us offer hope, fostering a united awareness for a world that thrives on sustainability and empathy."
Muhammad Mikal Soomro, Manager Corporate Communications, Getz Pharma, Pvt. Ltd., lauded the efforts for putting together such an impeccable literary event.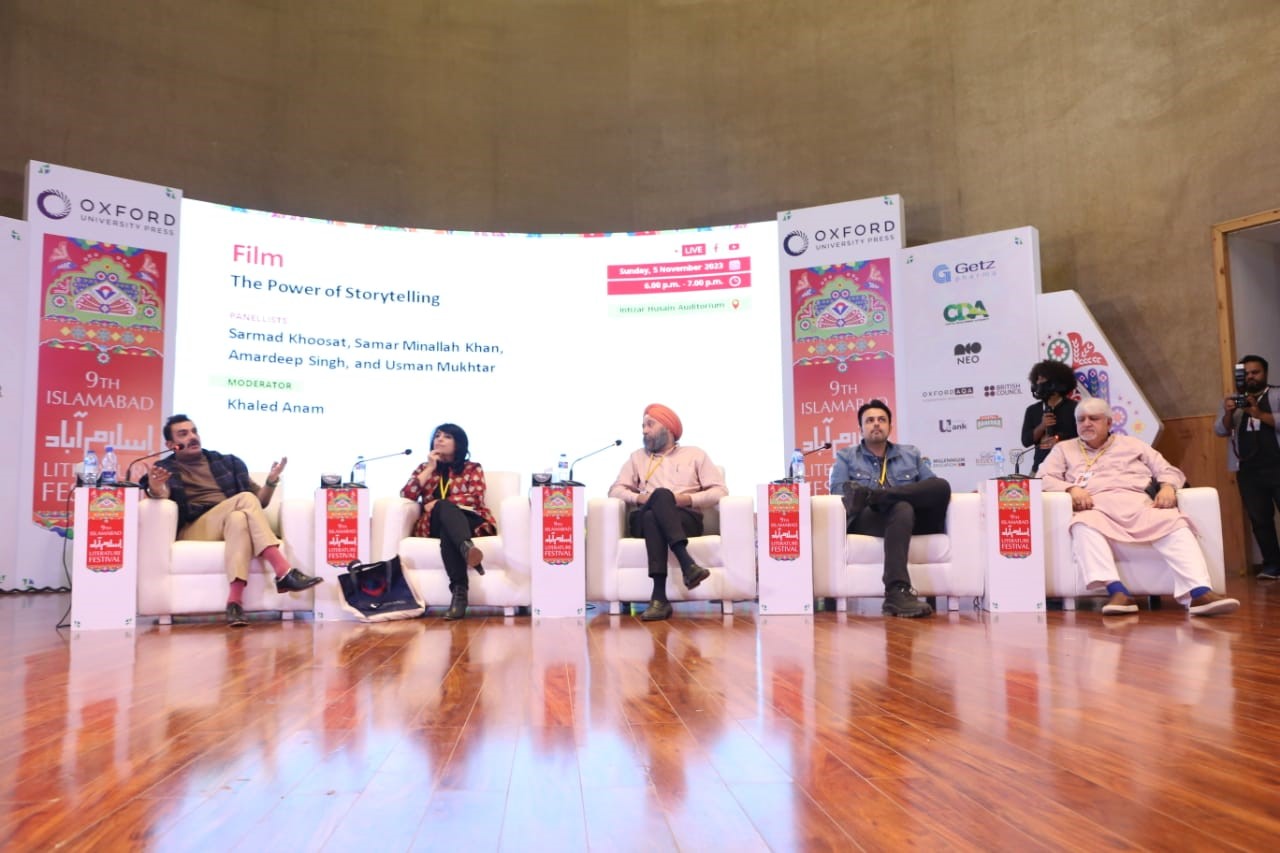 Interim Minister of Information Murtaza Solangi also attended all three days of the event.
ILF 2023 has highlighted the importance of literature as a means of artistic expression and societal connection. The first half of the day featured various discussions like Curriculum, Textbook, High Stakes Assessments- A Way Forward, and Hamari Mitti hui Zabanain. A presentation on Aag ka Darya was followed by a dialogue alongside more panel discussions; Resilient Pakistan- The Sociocultural Impact and Harmony Across Borders, Capital Talk: In conversation with Hamid Mir and Quest for Peace and Security Among Neighbours.
Various informative conversations like Securing Pakistan's Interest: Navigating Foreign Affairs and Security Policy, The Idle Stance of the Tipple Pigeon, Duktar-e-Rumi, Siyaah Heeray, 1980 ki Dehai Ka Ashob and Rawal Raj also captivated the audience.
Moderated by Raheela Baqai, the session on Haya Fatima Sehgal's book, Resilient Pakistan- The Sociocultural Impact, touched upon various inspirational aspects from the life of Jinnah and Fatima Jinnah. Mushahid Hussain Syed appreciated Haya's work that it addressed the status quo and focused on the possibilities and resilience of the nation. Raheela commented that the book proves to be a light at the end of the tunnel.
The crowd was in awe of Swaang Theatre Group, which presented a play, Aao Drama Karain, by Saadat Hasan Manto while Aisha Sarwari. Moneeza Hashmi took a trip down memory lane in the session, Conversations with my Father: Forty Years on- a Daughter Responds, which was moderated by Aisah Sarwari.
Hamid Mir in conversation with Tauseeq Haider spoke about the current political scenario by referring to numerous writers who have fictionalised their accounts to reach a wider audience at the cost of compromising the integrity of the state. He hoped that future generations will instead, do our country the justice it deserves.
Victoria Schofield in her discussion Harmony across Borders: The Quest for Peace and Security among Neighbours spoke about the geopolitical importance of Pakistan and pointed out that to achieve peace in the region countries would need to change perspectives on the definition of the 'enemy'. Zahid Hussain also said that given this region has 1/3 of the world's population and is home to three nuclear powers, expecting volatility and conflict should not be unusual in the region.
The latter half of the day saw an impressive line-up of specially designed panel discussions; Pakistan's Foreign Policy and Economic Challenges, Ishq Nama Shah Hussain, A Columnist's Voice: A Conversation about a Life Lived with Passion, Human Rights: Is There a meaning left?, Tarjuma Nigari ki Ahmiyat, Music in COVID Times: Album Launch, Aye Aasman Neechay Utar, Voices from the Foothills; Pakistani English Verse; Business and Economy, Shaping the Way Forward;  and Film: The Power of Storytelling.
A full-packed auditorium which hosted the dialogue between Maleeha Lodhi and Aizaz Ahad Chaudhry Pakistan's Foreign Policy and Economic Challenges delved into the history of Pakistan's relationship with its neighbours in the context of economics especially the decision to halt trade with India.