LAHORE: On behalf of the Punjab Inspector General of Police Dr Usman Anwar, priority measures are being taken under the "Hamaray Phool" project to provide treatment and facilities to special children of police employees suffering from various mental and physical disorders.
In this regard, the IG Police provided modern hearing aids to hearing-impaired children of police employees while audio therapy has also been started for these children with the help best doctors. The IGP gave modern hearing aids to children of Police employees, Traffic Police and Dolphin Force of Lahore and Narowal and other districts and blessed them with love, compassion and affection. He said that Rs180 million has been approved for the purchase of cochlear implants for the treatment of hearing-impaired children, which will benefit these children.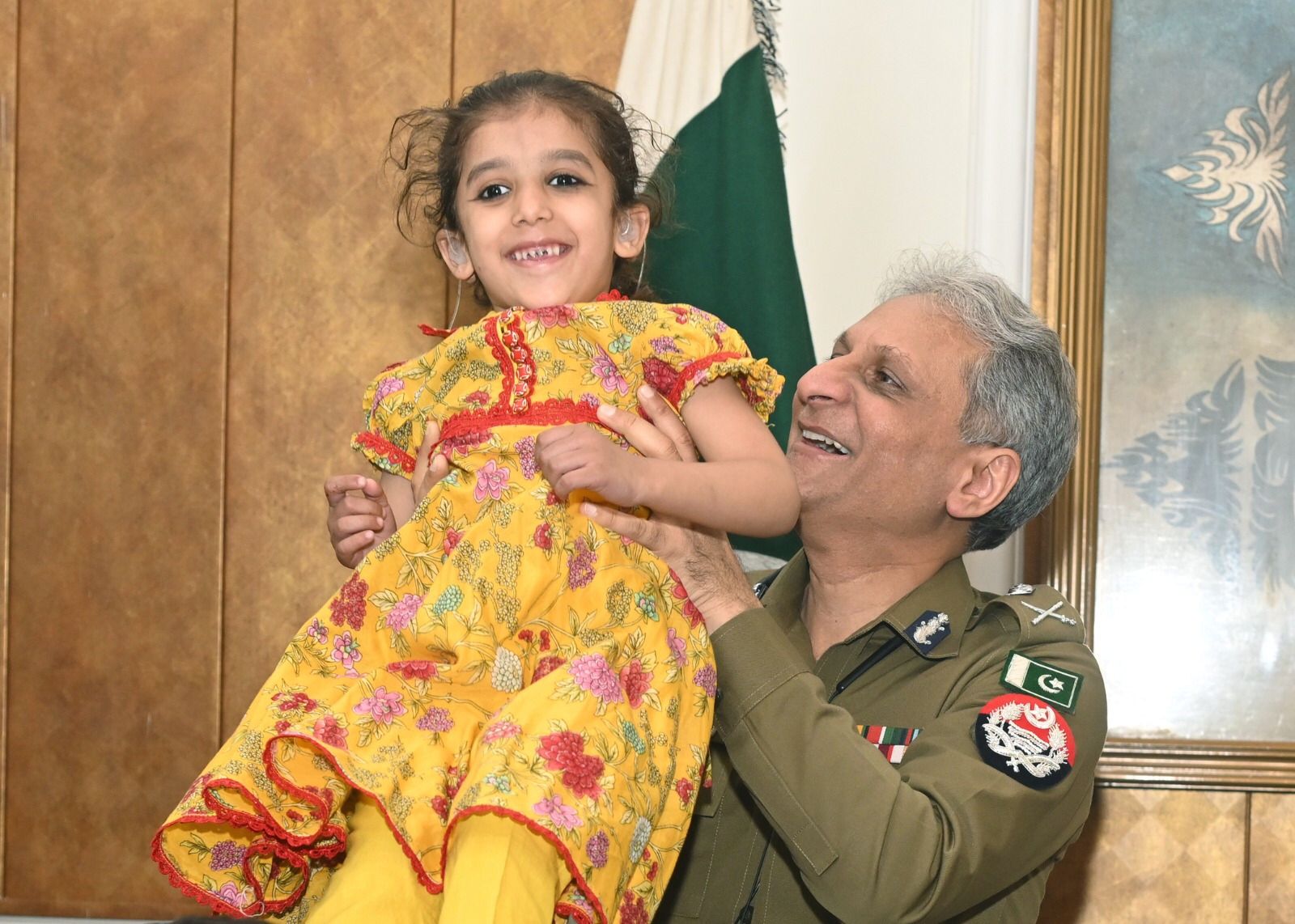 Dr Usman Anwar said that today is a very happy day for the Punjab Police that the special children of employees have become able to hear, adding these children of the police employees will hear in a normal way and will become useful citizens of the society by getting higher education. The IG Police said that when the "Hamaray Phool" project was started, only 4 children were registered and now the number has increased to 2,100. He said if any employee has not registered his special child yet, he should call 1787 to get their special children registered so that instant medical support for treatment may be provided to their children. The IGP said that Hamaray Phool project will prove that these children suffering from various disorders are not only the children of their parents but also children of the department.
'Officers, personnel from across province rewarded'
In addition, Dr Usman Anwar continues to encourage the officers and personnel from across the province with cash prizes and certificates of appreciation for their excellent performance. Dr Usman Anwar distributed prizes worth Rs900,000 and CC1 certificates to 22 officers and officials of Faisalabad region at Central Police office on Tuesday.

The IGP while lauding performance of the officers directed to perform their duty more diligently than before. Dr Usman Anwar said that the officers and officials should continue to perform their duty with hard work and conscientiousness to protect the life and property of the citizens. AIG Discipline Ahsan Saifullah hosted the prize distribution held at Central Police Office.