ISLAMABAD: Punjab Minister for Home and Prisons Col (R) Hashim Dogar Tuesday tendered resignation owing to severe criticism from the senior leadership of Pakistan Tehreek-i-Insaf (PTI) and lack of support from his ministry.
Informed sources have confided in Pakistan Today that Col Dogar was conveyed by PTI chairman Imran Khan to step down. Mian Aslam Iqbal is likely to replace Col Dogar as Home Minister Punjab.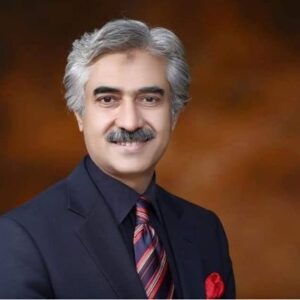 Aslam Iqbal has been very vocal against the rivals of the PTI recently and sources said that his press conference against PTI rebel Abdul Aleem Khan was aimed at getting attention of Imran Khan which is about to bear fruit now.
"Today I have resigned from my post due to personal reasons. InshaAllah I will continue to work as a PTI worker," he wrote on his official Twitter handle while sharing his resignation letter.
Dogar said he had sent his resignation to Punjab Chief Minister Chaudhry Pervaiz Elahi for approval. According to sources, Dogar's resignation will be accepted and then he will be assigned the portfolio of another ministry.
He was sworn in as the provincial interior minister in August this year.
Col Dogar has been under severe criticism for his failure in handling the affairs of Home Ministry and the PTI activists and leaders have been quite critical of his performance. Per sources, Col Dogar was helpless and could not implement most of the tasks assigned by the party leadership due to non-cooperative behaviour of Inspector-General of Police Punjab, Mr Faisal Shahkar.
The sources said that the PTI leadership and workers were unhappy with the performance of Mr. Dogar as he has allegedly failed to give tough time to the PML-N leaders and workers and also failed to punish those police officials who had resorted to worst torture against PTI workers during Long March on May 25.
The sources added that no action has been taken against the police officials, who are involved in subjecting the PTI leaders and activists to brutal torture during the May 25 Long March as IGP Punjab was protecting those police officials.
Earlier, a tug of war started between the Centre and the Punjab government over the removal of Ghulam Mahmood Dogar from the post of Capital City Police Officer (CCPO) Lahore also took an ugly turn.
The sources said that IGP Punjab was appointed by outgoing chief minister Hamza Shehbaz and he was not cooperating with the PTI government. Hence, Col Dogar was taking the toll for lack of institutional support.
"It's a pity that the Punjab government can neither surrender the IGP as federal government is not ready to transfer any other officer requested by the Punjab government. This is like same situation which we saw back in year 1993-96 when the then prime minister Benazir Bhutto was facing immense pressure from the then chief minister Punjab Nawaz Sharif who had IGP of his choice, Chaudhry Sardar Mohammad, who stood by Sharif to confront the prime minister," the source said.
The sources said that Punjab Chief Minister was already facing heat due to rebellion by Chief Secretary Kamran Ali Afzal who went on leave and is reluctant to report back while the officer on look after charge is also reluctant to sign any summary.
The sources said that Mr Dogar also came under heavy criticism from PTI top leadership for his recent statement that Punjab government would not provide any resources to the PTI leaders during the upcoming long march.
Despite repeated efforts, spokesman of Chief Minister Punjab Fayyazul Hassan Chauhan did not respond to calls made at his cell phone.