LAHORE: A civil court has restrained Reverend Nadeem Kamran from exercising authority as the Bishop of Lahore Diocese of the Church of Pakistan after a priest challenged the former's "illegal" election to the office.
The Church of Pakistan is facing a crisis since Jan 18, following the controversial election of Rev Kamran as the 10th diocesan bishop.
On March 3, Lahore Civil Judge Ayaz Mahmood admitted a petition filed by Rev Samuel Barkat, the priest in-charge of Saint John's Church of the Lahore Diocese, and barred Rev Kamran from using the bishop's office and spending church funds.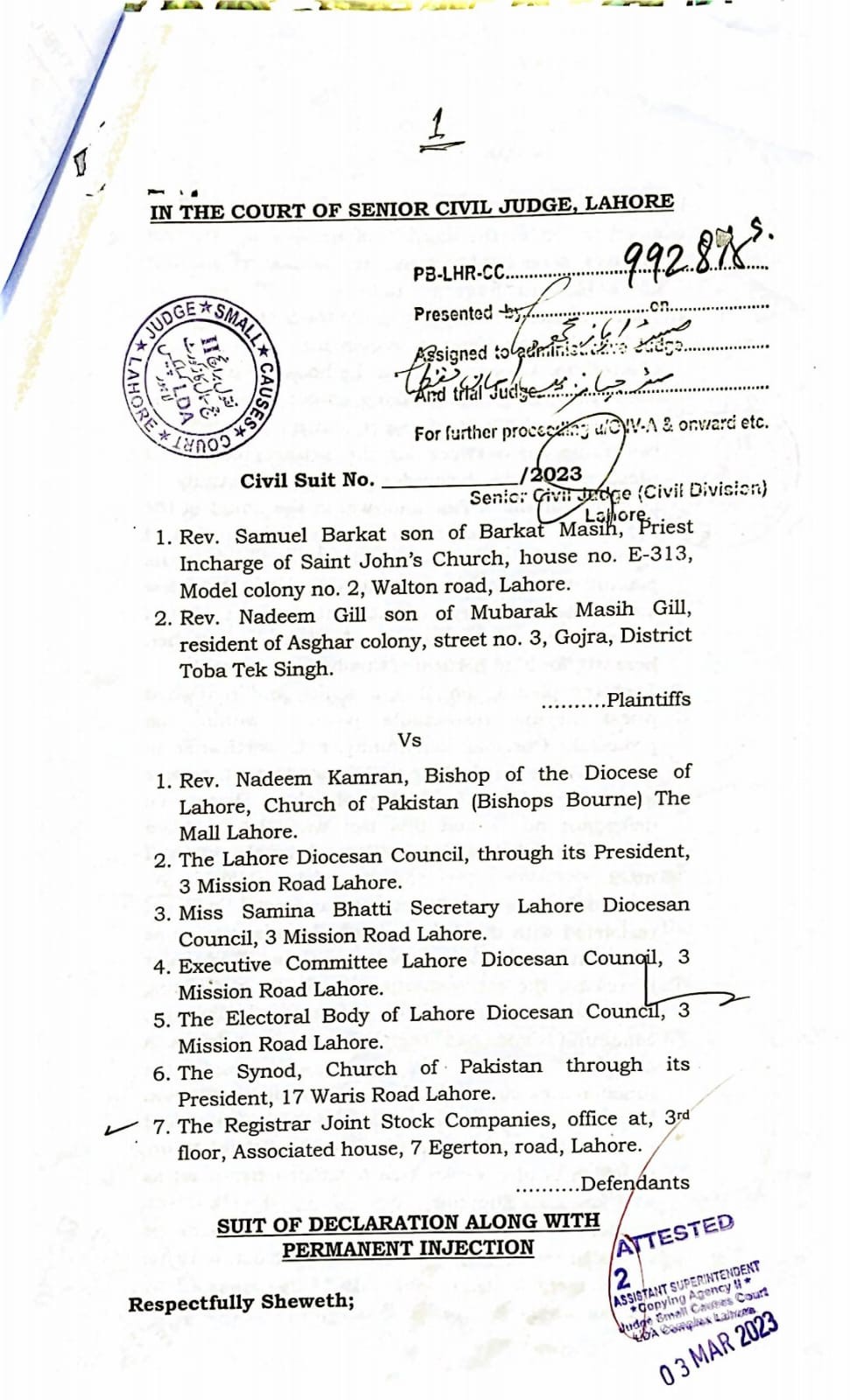 "All constitutional provisions related to election of a bishop were violated. Only a handful of people knew the actual purpose of the diocesan executive meeting held on Jan 18, while the other participants only found out about the election after they were locked in the room and forced to vote for Rev Nadeem Kamran," said Rev Barkat.
The priest said the election and subsequent consecration of Rev Nadeem as bishop by three retired bishops – Alexander John Malik, Samuel Robert Azariah and Irfan Jameel – had pushed the diocese into chaos and put the CoP unity at risk.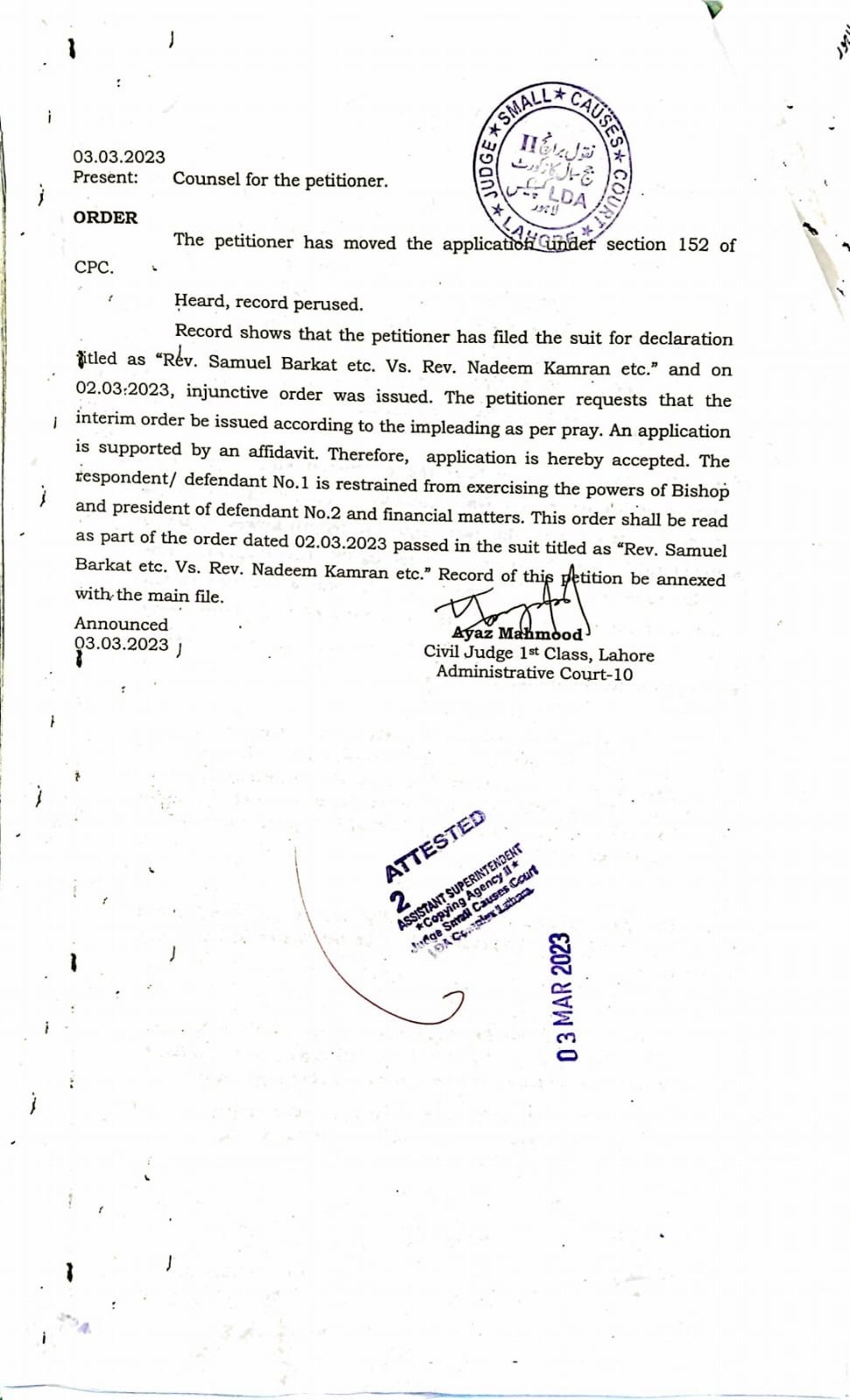 Meanwhile, another senior leader of the Lahore Diocese has also levelled similar allegations against the three retired bishops, Rev Nadeem, former diocesan secretary Anthony Lamuel and diocesan treasurer Wilson Massey in a letter addressed to the head of the Anglican Communion, Archbishop of Canterbury Justin Welby, and Bishop Anthony Poggo, the secretary general of the Anglican Consultative Council.
Earlier, a spokesperson for the Church of Pakistan condemned Rev Nadeem for misrepresenting the Church of Pakistan by posing himself as the Bishop of Lahore.
In a statement, The Very Reverend Emmanuel Khokhar said, "The Church of Pakistan and the Executive Committee of the Synod of the Church of Pakistan wish to bring it on record that Nadeem Kamran does not represent the Church of Pakistan.
"Nadeem Kamran's election and appointment as bishop by three retired bishops is in violation of the law and constitution of the Church of Pakistan. Therefore, his actions and statements as a bishop of the CoP have no legal value and are not endorsed by any bishop of the united church," he stated.