This writeup (titled 'Patriotic Racism') was written back in 2016, but the conversations that make their way to the airwaves and the press are identical, so it merits a replug. Back in 2016, it was a bit of cross-border firing that had started the debate. This time, it is a rather crass video released by former Pakistani pacer Shoaib Akhtar ahead of the Pakistan-Afghanistan match in the cricket world cup.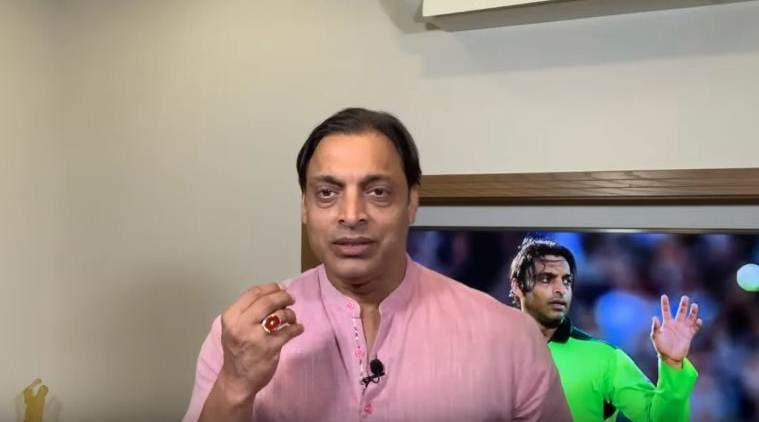 ——————-
There has been a spate of TV programming, ever since the sad events on the cross-border firing at the Torkham border, on the issue of Afghan immigrants.
The dominant line in all of them is, more or less, the same. Send them back.
Now the argument for sending them back is, at its best, problematic, specially if one considers the situation in Afghanistan and Pakistan's role in it. But the problem is that this line doesn't stop at this already problematic position. Because couched in this position is a clearly discernible racist undertone.
What many of the Pakistani Pashtuns don't understand here is that anti-Afghan feelings, in many cases, are sublimated anti-Pashtun feelings. When a Lahori, for instance, is speaking out against the proliferation of Afghan housing within the walled city, and how dangerous "these people" are, one cannot expect this fellow, who can't even tell the difference between Pashtuns, Baltis and Hindko-speakers, to be able to tell the difference between Pakistani Pashtuns and Afghan Pashtuns.
But even if it is a specifically anti-Afghan sentiment, it is still racist to ascribe terrorist values to them. You can argue that they should go back because they've been here for too long — a flawed line, even that one, which I will come to later — but to ascribe a proclivity to be religious terrorists to an ethnicity is dreadfully racist.
In a session of the UK House of Commons, a female MP from the Leave camp of Brexit stood up and asked the prime minister whether he would help stop the perpetuation of the idea that all of those who were in the Leave camp were racists. This was an issue that clearly meant a lot to her. She really did not want any such assumption about her. No such desire here in the kick-them-out camp. The likes of Hassan Nisar would have you think that the Afghan street urchins picking trash from garbage dumps are none other than the Afghan invaders who have been looting your homeland since perpetuity.
Now, let us turn our gaze towards the (ostensibly) non-racist dimension of the kick-them-out campaign. That the refugees have been here for way too long and that it is time that they should go back. As it is, resources are scarce and they are taking our jobs and business opportunities. Incidentally, this is the sort of thinking Pakistanis resent in the emerging rightist politics of the west.
But the problem here is that it is the Pakistani state that is trying its hardest to make sure that the refugees do not go back. Pakistan has skin in the Afghan game. It is backing certain elements. Those elements are the ones staging an insurgency against the de jure government of Afghanistan. Before the more patriotic of the readers can accuse me of being anti-state, let me remind them that the (2016) prime minister's advisor on foreign affairs has already admitted that the Afghan Taliban leadership is present in Pakistan. A former chief of Pakistan's premier spy agency, one who is still very much wired in the scheme of things, has admitted that we are, in fact, backing the Taliban out of our national interests. If we are actively ensuring that peace does not return to Afghanistan, how can we expect the refugees to go back?
But by now, even someone like myself has to admit, that even that ship has sailed. Because even if Pakistan jettisons its foreign policy paradigms and genuinely makes peace with all its neighbours, a complete return of all individuals is going to be tough. An entire generation of Afghan nationals has grown up here. They have studied in Pakistani educational institutions, played on these streets, set up businesses here, fallen in love here and made emotional investments here. As one Afghan national once told me, that when the Pakistani team plays cricket, it might be Saeed Anwar that has hit a six, but it is his chest that swells up with pride.