During the ongoing Paris Couture Week, we have seen some interesting Spring/Summer collections showcased by various designers like Christian Dior, Elie Saab and so on. As of the latest display, fashion house Viktor and Rolf made literal statements as they displayed the latest collection on the runway.
The couture collection featured voluminous layers of ruffles and tulle on a theme with the brand's bold and theatrical designs. The ballgowns were plastered with memes ranging from the uplifting ("I want a better world") to the antisocial ("Sorry I'm late. I didn't want to come."). The dresses certainly speak a very frank mind of their own.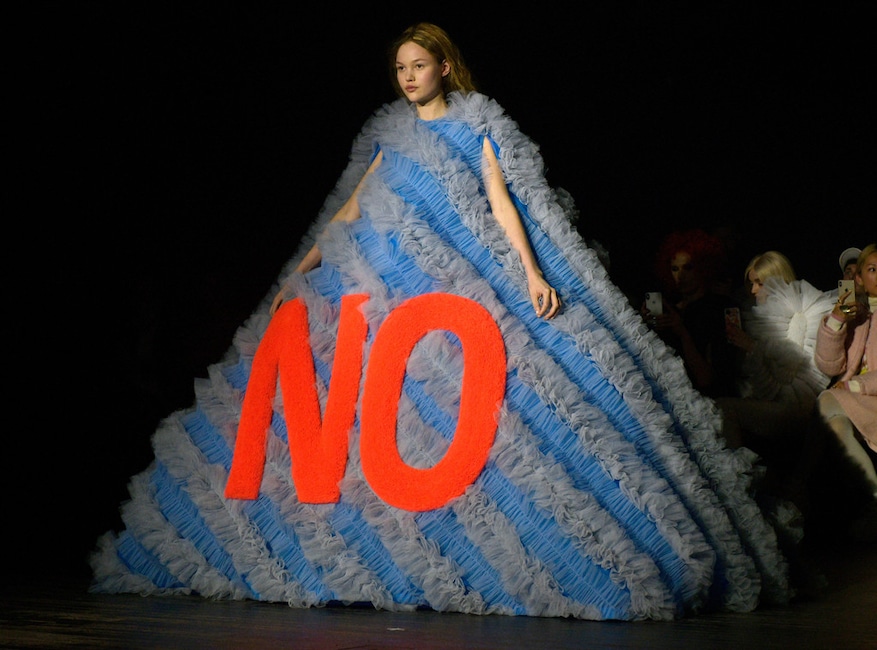 Do we need to say more? NO!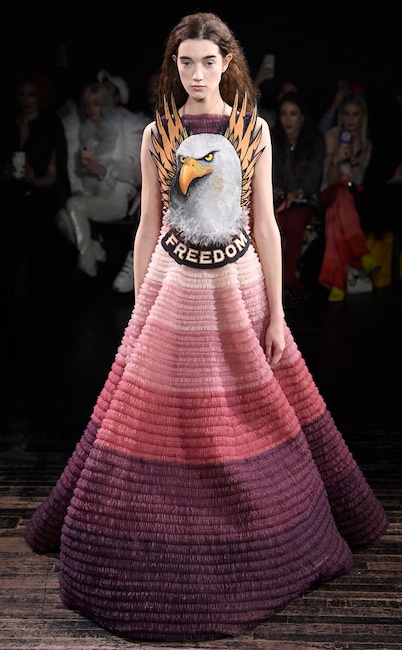 YAAAS!!!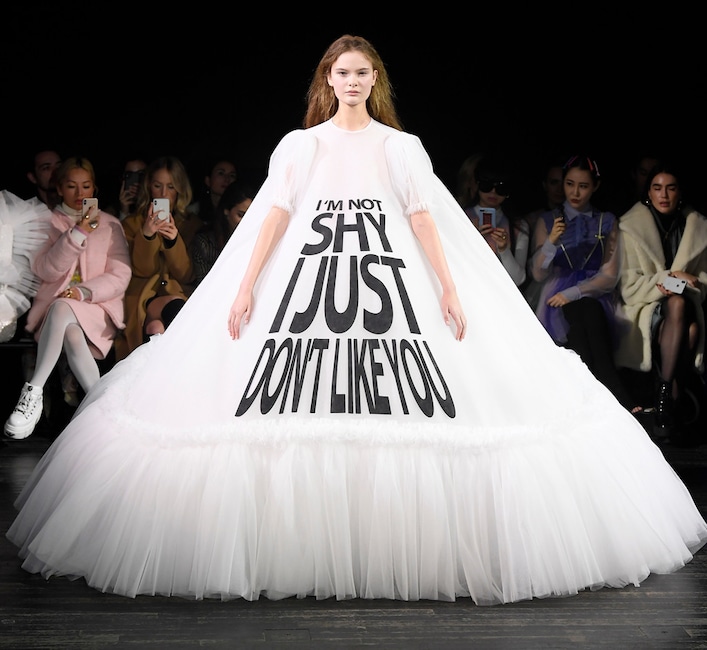 Sorry, not sorry!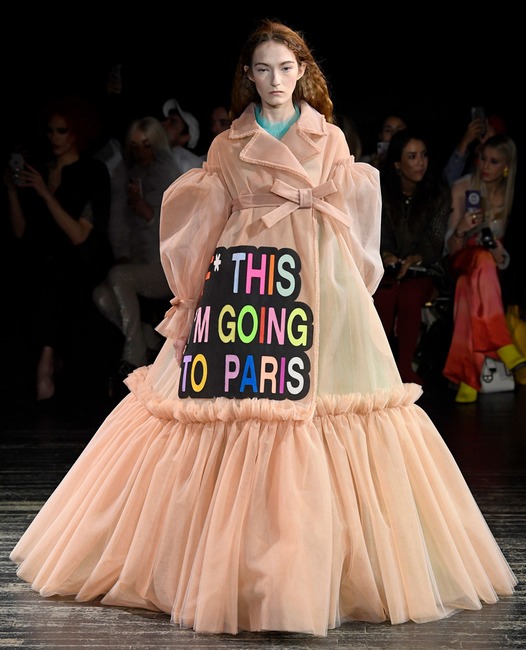 Let's all go to Paris!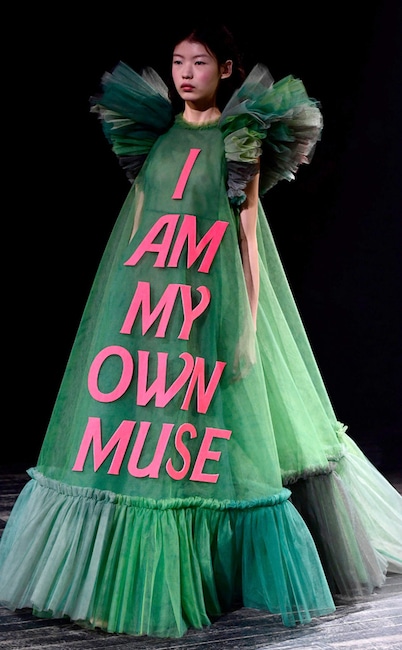 A Frida Kahlo quote to inspire you.
No photos, please!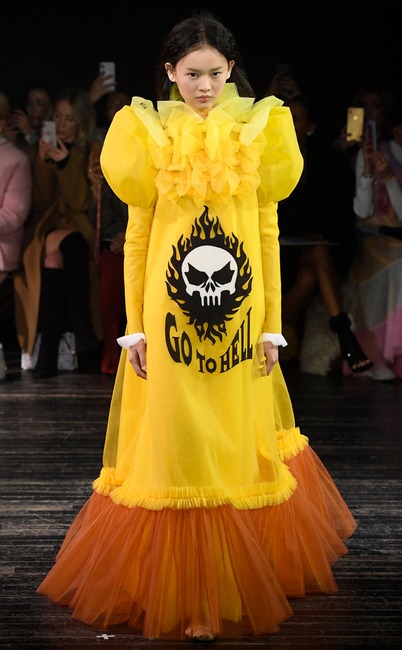 To all the haters out there!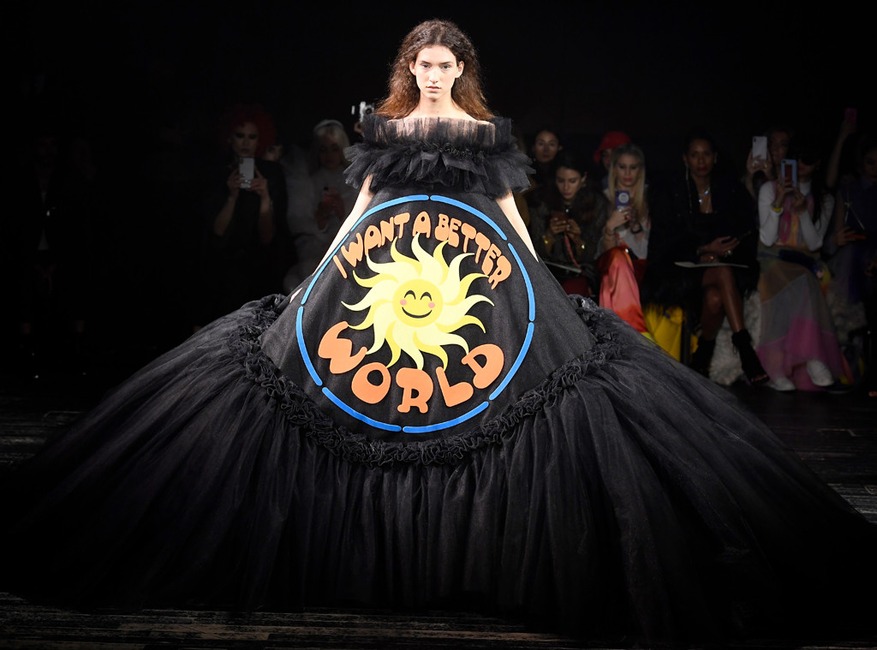 YES PLEASE!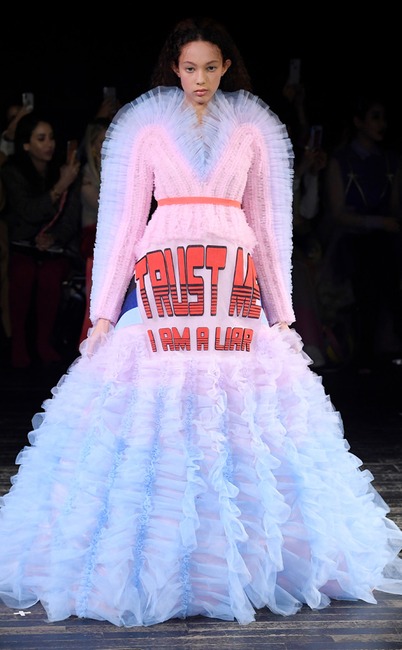 Talk about tongue-in-cheek!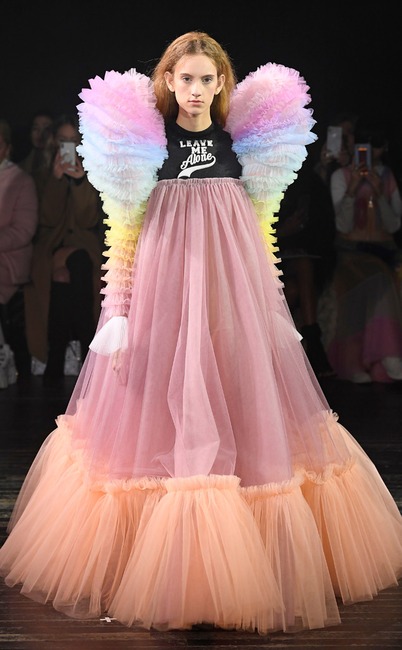 Leave me alone!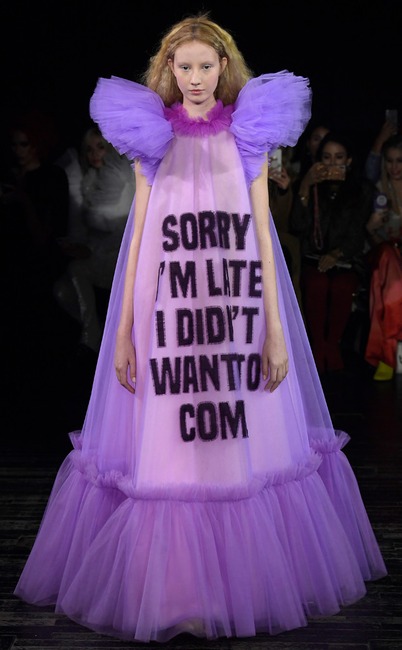 THIS!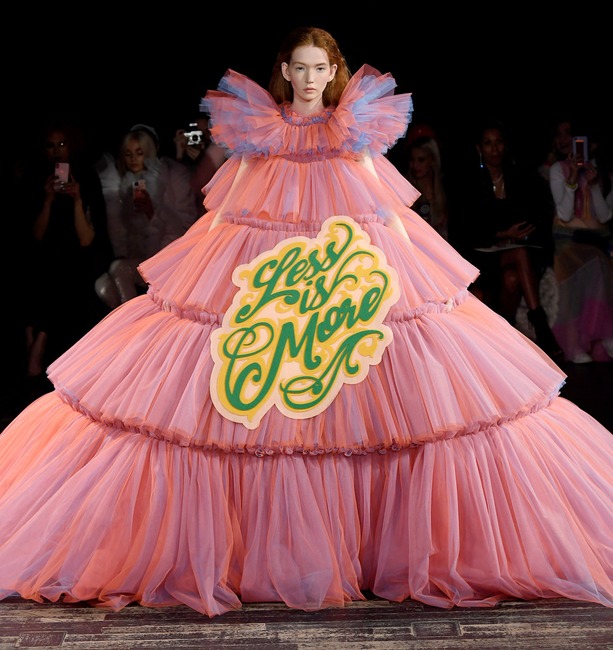 When your friend says "It's just a small get together, dress casual"