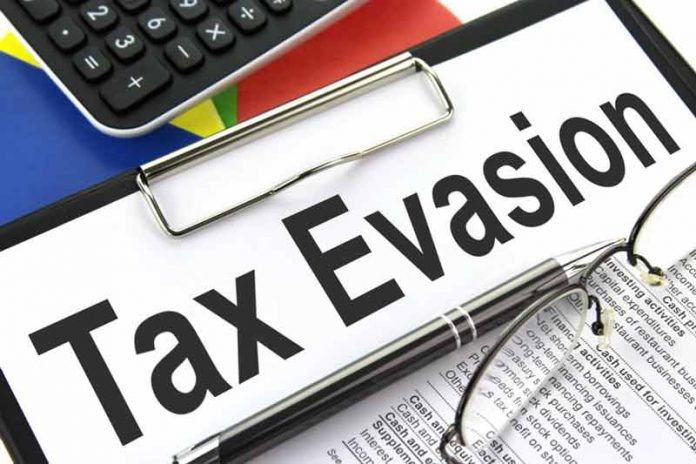 ISLAMABAD: Around 20% of the overall tax evasion and fraud cases involving billions of rupees have been resolved by the tax department during 2018.
The Director-General Intelligence and Investigation-Inland Revenue department has unearthed tax evasion worth Rs170 billion throughout Pakistan, reports Dawn.
However, official data discloses that the department in the last year had sent more than 580 reports involving thousands of cases of violations, enquiries and red alerts to over 21 tax offices across Pakistan.
Moreover, official data regarding these cases shows around 50,000 real estate transactions worth around Rs600 billion at deputy commissioner (DC) rate have been unearthed.
However, the market value of these transactions unearthed is possibly going to be higher than the stated amount.
Out of these, around 7,500 transactions included people who were not present in tax rolls.
Likewise, cases of people not on the tax rolls who purchased vehicles more than Rs10 million were also unearthed.
According to an official, the number of these kinds of people numbers in the thousands in Islamabad alone.
And all case reports were forwarded to the Federal Board of Revenue's regional tax offices (RTOs) and large taxpayers' units (LTUs) for recovery and execution.
Moreover, in cases directly pursued by the Directorate, the recovery was reported to be much higher.
The FBR official stated the onus was on the commissioners at RTOs and LTUs to chase these cases, highlighting that failure to take action is indicative of the mismanagement at field offices.
Also, it was observed most of the enquiries involving revenue recovery weren't even tracked. It can be gauged that over 2,780 cases of gift schemes involving billion of rupees of revenue from tax returns of just one year remained pending with regional officers.