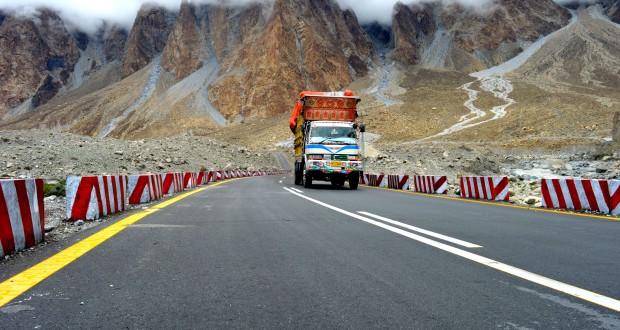 ISLAMABAD: The government on Monday expressed optimism it could be able to reach a breakthrough by contracting Chinese financing for an important project of the western route.
Also, Pakistan expects to reach an agreement on industrial cooperation in a meeting of the highest decision-making body of the China-Pakistan Economic Corridor (CPEC), reports Express Tribune.
In a briefing on Monday, Planning Minister Khusro Bakhtiar stated that no preferential treatment had been provided to Saudi Arabia under CPEC.
A meeting of the Senate Special Committee on CPEC chaired by Sherry Rehman was apprised by Mr Bakhtiar and gave the policy statement.
Islamabad is making efforts to reach a framework agreement on industrial cooperation during the forthcoming meeting of the CPEC Joint Cooperation Committee (JCC), said Bakhtiar.
The meeting is expected to take place in Beijing on December 18th or 21st.
The Senate committee was apprised by the Planning Secretary Zafar Hassan that the implementation agreement for establishing the Rashakai Special Economic Zone (SEZ) would be reached during the eighth JCC meeting.
He added work on Rashakai zone would begin soon, whilst groundbreaking of Dhabeji SEZ will take place in June 2020.
According to Bakhtiar, the true potential of CPEC couldn't be reached without enhancing its scope to industry and agriculture and fast-tracking its execution.
In response to a query, Mr Bakhtiar stated there was no chance of 3rd party strategic partnership and Islamabad hadn't offered Saudi Arabia to invest in CPEC.
Mr Bakhtiar clarified that there shouldn't be any confusion regarding the participation of the third country in CPEC since it is a bilateral strategic agreement between Pakistan and China.
The planning minister highlighted both Pakistan and China had agreed upon that some CPEC projects could be opened for investment to other countries.
Any investment from Saudi Arabia will come under the head of foreign direct investment (FDI), however, Islamabad wasn't providing any preferential treatment, said Bakhtiar.
Mr Bakhtiar stated that Saudi oil giant Aramco had expressed interest in establishing an oil refinery in Gwadar and so too the UAE.
However, uncertainty persists over the status of CPEC's western route, as senators from Balochistan have different perspectives contrary to government claims.
The planning minister said it wasn't clear whether the western route will be financed under CPEC or the Public Sector Development Programme (PSDP).
He added, it was possible that majority of it would be funded via CPEC and western route projects had been part of the previous three meetings of JCC but no progress was made.