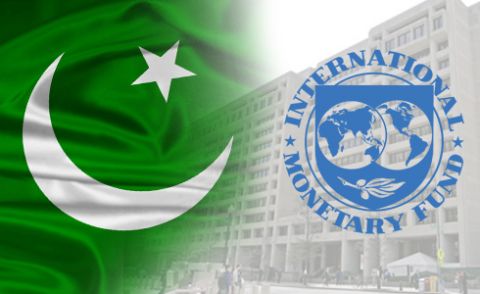 ISLAMABAD: The government is set to hold its third round of talks with the visiting IMF delegation on Monday (today) in Islamabad.
It has been reported that the Federal Board of Revenue (FBR) chairman and governor, State Bank of Pakistan (SBP) is scheduled to hold separate meetings with the IMF team.
The present economic situation has been termed as 'unsatisfactory' by the Washington-based lender, according to details garnered.
The talks between both sides are set to conclude on the 4th of October. According to a report in Express Tribune, the IMF had sought details of the China-Pakistan Economic Corridor (CPEC) contract which was rejected by the government.
The IMF delegation which arrived on Thursday in Islamabad to hold talks with the Pakistani authorities is said to have raised the issue of CPEC deals during a meeting with the officials of the Ministry of Planning and Development.
It is on a visit to review the macroeconomic situation of Pakistan and is being led by its Washington-based Mission Chief, Harald Finger which constitutes of officials from the funds' Lending Policy Division.
And sources shared the IMF delegation asked about the contract agreements linked to energy projects coming under CPEC, but the ministry didn't share any information stating the details were privy to the Ministry of Energy (MoE).
Moreover, the sources told that the government was under no commitment to share any information regarding CPEC contracts to a third-party, especially when there was no official arrangement with the IMF at this juncture.
Also, the IMF delegation brought up the issue of progress on CPEC projects and official bilateral flows from China during an unconditional meeting with Finance Minister Asad Umar on Thursday.
In a meeting on Friday with the Ministry of Finance officials, the US embassy officials raised the issue of transparency in CPEC deals.
CPEC project coordinator Hasaan Daud said the IMF team had been apprised that currently, twenty-two projects worth $28.6 billion were in various stages of execution under CPEC.