Each one of us has come across a desi aunty at every family gathering; whether it is a wedding or a dinner, a friend's house, we can never avoid these aunties, because they will catch you and they will roast you.
From having an opinion about everything to being judgemental, followed with a "khair, humey kya?" (Anyway, why do we care?), they will get on your nerve.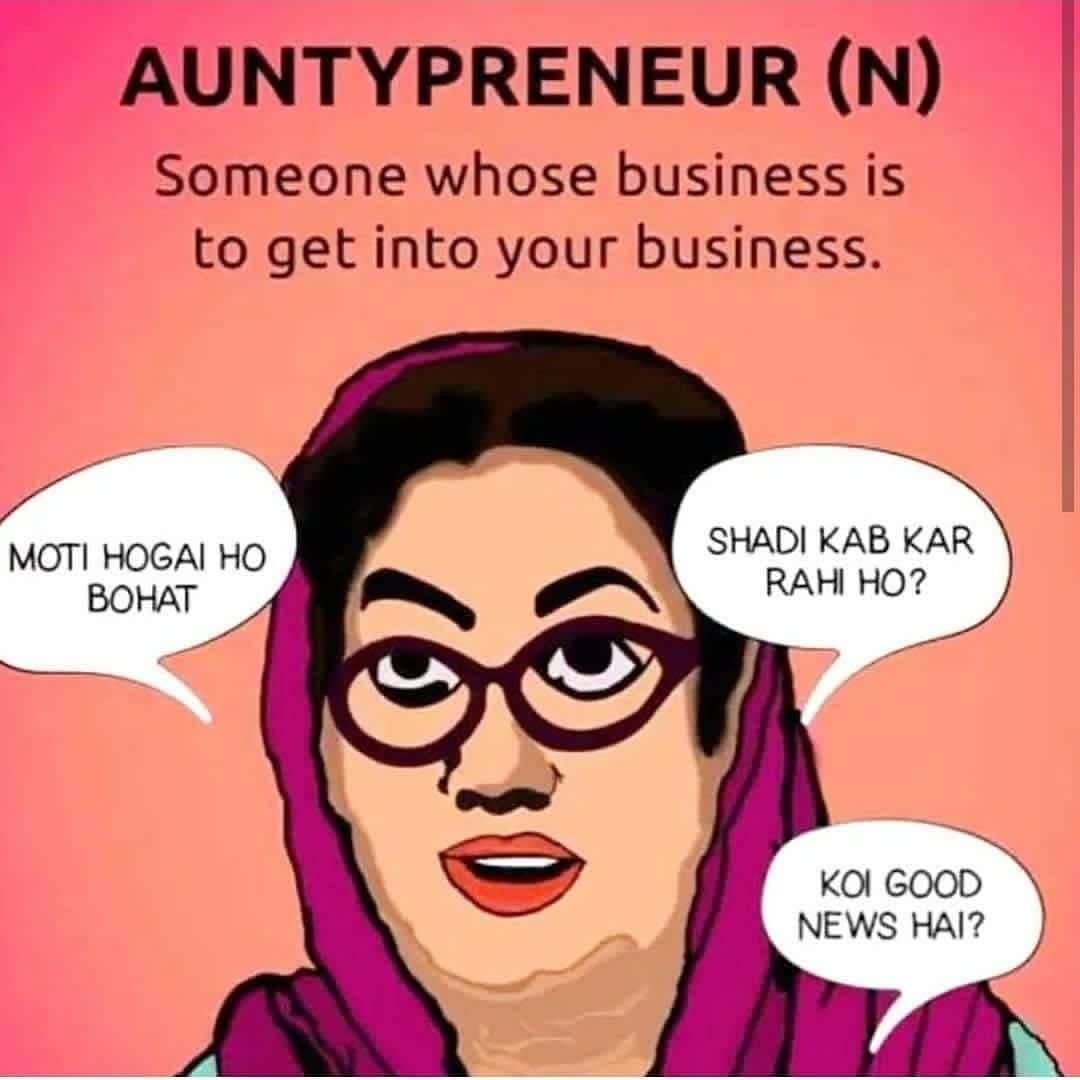 Here, we list seven things that you hear every desi aunty say:
1 – 'Beta itni moti hogayi ho'
Now, if you are a little healthy, there is a 99.9% chance that you hear every single aunty telling you that you have gained weight at every family gathering. Because killing your self-confidence is what they do best.
However, if you are skinny, you are likely to hear "Hayee, kitni kamzoor hogayi ho, tumhari ammi tumhey khana nahi khilati kya?" (You've lost so much weight, your mom doesn't feed you?)
2 – 'Shaadi kab ker rahi ho?'
Now, if you are of 'the age' it is likely that you hear this every single day, be it your mother, your grandmother, your friends or any aunty. The way these aunties react to when you say that you don't intend on getting married soon make it sound like you have committed a crime. Moreover, they make it sound like you will end up dying if you don't get married RIGHT NOW.
3 – 'Koi good news nahi hai?'
Luckily, if you have crossed the age of being single and are happily married; the next question you are bombarded with right from the first day into the marriage is about kids.
It looks like these aunties do not understand that the couple needs to settle down and build an understanding amongst themselves before diving into parenthood.
For them, its a life and death situation…again.
4 – 'Larkiyon ki tarah betho'
Because there weren't enough things you'd comment on, now there is a problem with the way the girls sit.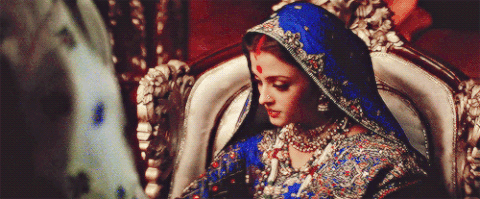 5 – 'Beta, kya kya bana leyti ho khanay mein?'
Aunty, I am not calling you over for lunch or dinner, so why do you want to know what all food items can make.
There are girls who do not like cooking and living in today's world, we think it is completely okay because the world does not revolve around that. There are other things we can do.
6 – 'Aur kitna perhna hai?'
Like are you serious? You want an educated bahu, but you have a problem with me studying?
7 – 'Yeh skin ko kya hogaya hai? Paani piya kero'
Whether you have a tiny zit or a blackhead or two, chances are aunty won't let you go without pointing it out. Not only that, suggestions on how to improve it will be free of cost.
HERE IS A BONUS
If all else fails, 'chai toh achi bana hi leyti hogi' (At least you can make a good cup of tea)