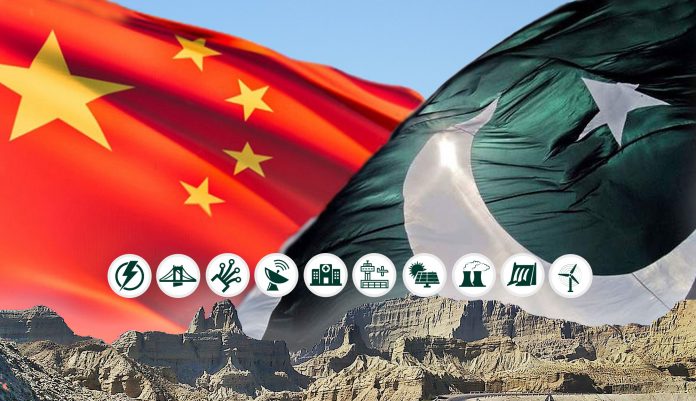 ISLAMABAD: The financing for projects from China is expected to fall by 55 percent in the next financial year to around $906 million due to completion of work on major China-Pakistan Economic Corridor Projects (CPEC).
The government is projected to receive $906 million for upcoming FY 2018-19 as opposed to $2 billion which were estimated to come from China for CPEC and non-CPEC linked projects, according to sources in the finance ministry.
The projection for FY 2018-19 is around $1.12 billion or 55.4 percent less than the inflows in current FY18, reported Express Tribune.
Sources said the flagship ML-I Pakistan Railway's project is under threat as it on the brink of disintegrating.
For upcoming FY 2018-19, the government has projected to receive a meagre $34 million for the ML-I project, which indicates the project may not be initiated in the coming year too.
Both the countries have been unable to settle their dispute over the appropriate cost of this scheme and financing modalities.
Disparity remains between the cost determined by China which is far higher than what ascertained by the Pakistani side.
Also, Basima-Khuzdar 106-kilometer CPEC project faces the prospect of being cancelled and was part of the western route.
No foreign loan has been budgeted for FY 2018-19 against $11.3 million Chinese loans forecasted in FY 2017-18.
The western route of CPEC constituting Zhob to Kuchlak road received no funding in the current financial year and for FY 2018-19 only $3 million is expected.
The 387 km Multan-Sukkur section, which constitutes the eastern route, $331 million were projected for FY 2017-18 but real receipts stood at approximately $733 million.
In the forthcoming FY 2018-19, around $255 million is anticipated to be received from China, constituting 28.2 percent of the projected financial assistance for projects.
Thalkot-Havelian phase-I which is a 118 km section of the eastern route is anticipated not to get any funding for upcoming FY 2018-19.
Havelian-Thakot Karakoram Highway phase-II is expected to get $283 million against the anticipated $196.7 million in the current financial year.
And this section of the project is forecast to get $152 million from estimates of Pakistani side for upcoming FY 2018-19, which constitutes 16.7 percent of the projected Chinese financing.
$8 million is projected to be received for rehabilitation of Karakoram Highway between Thakot-Raikot section 35-CPEC for upcoming FY 2018-19 against none for FY17.