Prime Minister Nawaz Sharif Friday urged the entire nation, particularly academia, media, civil society and other concerned to play their due role in creating awareness among the people on natural calamities and preparedness to minimise their hazards.
In his message to the nation on National Disaster Awareness Day observed nationwide annually on October 8 in commemoration of the disastrous earthquake hitting most of Pakistan in 2005, the prime minister said he was sure that Pakistan could be made a disaster resilient through better awareness and sound preparedness.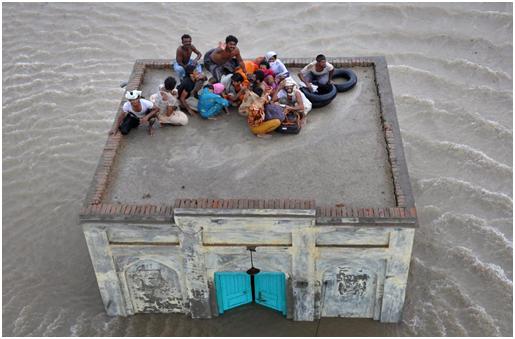 "Disaster Risk Reduction is one of our top most priorities, which reflects our resolve to fight disasters. We are a resilient nation and I commend the people of Pakistan for their humanitarian spirit, demonstrated in the times of past disasters," he remarked.
He said the nation observed the day in memory of those who lost their lives in the past disasters that had hit the country.
He said the incumbent government notified October 08, as Disaster Awareness Day in 2015 to create awareness about deadly impacts of natural disasters and to educate the people on how to mitigate disasters, especially in the perspective of climate change.
The prime minister said it was important to note that disaster management required a whole nation approach.
Participation of every citizen is indispensable for a comprehensive and effective response in case of any calamity, he added.
Premier Sharif said for this purpose, the government had ensured resourcing of NDMA and gone a step further by establishing National Fund for Disaster Management with the assistance of Asian Development Bank.
He reiterated that the government also stood committed to finalise and implement National Flood Protection Plan IV with the consensus of provinces to mitigate the effects of floods in future.
-PRESIDENT's MESSAGE-
President Mamnoon Hussain has stressed the need for wider dissemination of information on precautionary and safety measures amongst the public to enable them effectively cope with natural disasters.
"We must evaluate the impact of climate change in our region to help us cope with any emergency due to floods and drought," the president said in a message.
The president said the day is observed every year build awareness and provide an opportunity to relevant government departments and organisations to reassess their state of preparedness to meet challenges in the eventuality of natural disasters future.