Samar Khan has become the first woman in the world to cycle atop 4,500 metre high Biafo Glacier in the Karakoram Mountains of Gilgit-Baltistan.
Khan had set out on a long journey from Islamabad to Skardu on July 24 and had covered over 1,000 kilometre within 15 days. She then trekked from Shagar area's village called Skooli for three days and reached Biafo Glacier.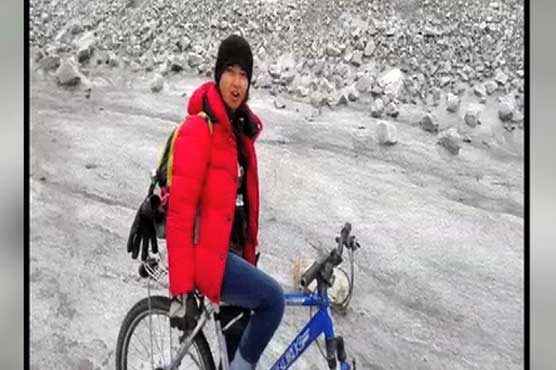 The daredevil cycled on top of the glacier and made a world record.
This is not the first time Khan has cycled this long. Earlier she cycled from the federal capital to Khunjerab.
The athlete has been awarded several certificates by Tourism Department of Gilgit-Baltistan and will attend a session of Gilgit-Baltistan Assembly as a guest today.